INTERNATIONAL MONTESSORI SCHOOL OF DUBAÏ
Professional and suitable staff
For children from 18 months to 11 years old
A multilingual and intercultural school
Inclusive education of children
Our Mission is to provide every single child with a unique and individualized educational program based on the world re-known Montessori Method. We aim at offering all children irrespective of their learning capabilities and/or disabilities, the most supporting environment to allow them to develop academically but also fully as individuals. The IMSD is a stepping stone for all children to better succeed in their studies, and overall, in life.
The online school offers the French-American curriculum (AEFE-US Washington) accredited by the KHDA, for children from 18 months to 11 years old, according to the Montessori methods. A strong inclusion program allows children with special needs and high potential to flourish in an individualized school program with a specialized Montessori team. The online Montessori School of Dubai is attached to the On The Moon Foundation for children with special needs.
SAFA PARK | DOWNTOWN DUBAI
The reception area for families who wish to meet the online school team in Dubai is located in Safa Park - Downtown Dubai.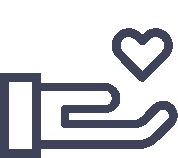 " All kids need is a little help, a little hope and someone who believes in them "